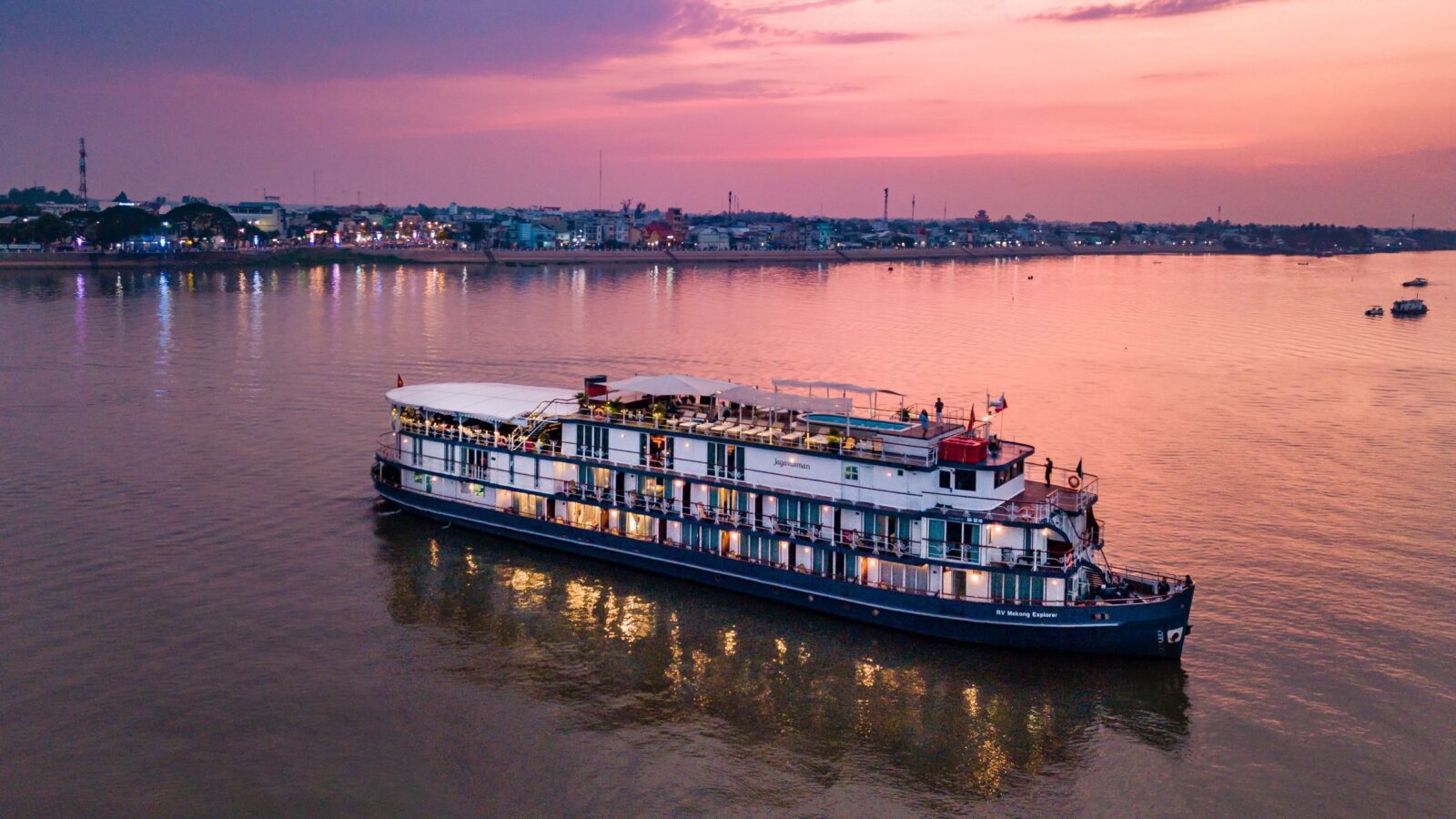 Heritage Line - Lower Mekong Voyages

From Saigon, Phnom Penh or Siem Reap.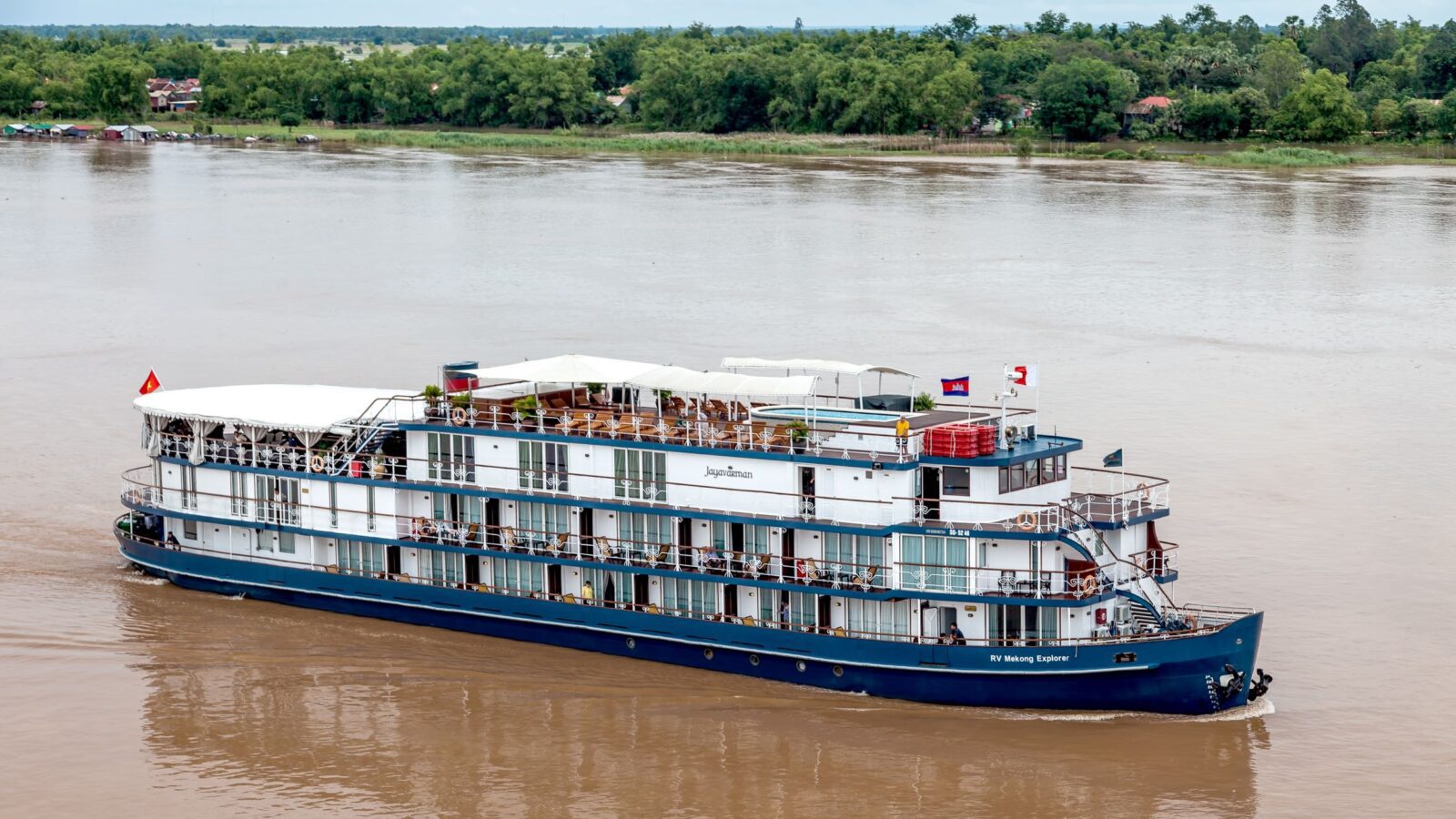 Departing from:

Saigon, Phnom Penh or Siem Reap.

Offer:

Contact our office for dates and prices

Tour Operator:

Heritage Line

Reference Code:

Heritage Line
Package Details
Overview
Heritage Line crafts Mekong discoveries like a string of precious graded pearls. Striking landscape backdrops, iconic and historic sights, personal encounters, local life, traditions, and centuries-old artisanship are forged into lasting memories. Heritage Line have three cruise itineraries on the Lower Mekong between Ho Chi Minh City, Phnom Penh and Siem Reap.


Details
Journeying the lower Mekong River is a daily adventure and arguably one of the world's greatest river cruising destinations. Discover two wonderful countries – Vietnam & Cambodia – which share a long history while also possessing their individual, irresistible charm.
Our bespoke itineraries offer a kaleidoscope of experiences: beautiful landscapes, enchanting local life, and guided excursions and presentations full of regional insights. The Mekong Delta is bursting with life, while Phnom Penh tempts with its rustic charm. And the heart of Cambodia, inclusive of the Tonle region, showcases the charming, rural local life and a glimpse into pre-Angkorian architecture.
The Lost Civilization
Saigon – Siem Reap or vice versa (7 nights)
The most popular and complete Mekong cruise combines opulent world heritage sites in Vietnam and Cambodia with places that are rarely visited.
The mighty Mekong – a mysterious body of water flowing through six countries in Asia. Giving love and life to millions, it received its fame by the legendary God King of ancient Cambodia, King Jayavarman VII, who linked hands with the waters of the Mekong to build the magnificent Angkor civilization.
This classic 7-Night Mekong River cruise named "The Lost Civilisation" combines places rarely visited with fantastic historical heritage sites. If offers a complete fluvial discovery of Vietnam and Cambodia along the Mekong with a combination of experiences one never will forget.
Pearl of the Orient
Saigon – Phnom Penh or vice versa (3 nights)
A shorter voyage linking two countries and the two "pearl" cities of South East Asia, Saigon and Phnom Penh, while offering a detailed exploration of the Mekong Delta.
Our 3-Night lower Mekong cruise "Pearl of the Orient" explores the delta's rich diversity in every facet. The Delta is a powerhouse for agriculture (in particular rice) and fish farming. The pulsating and energetic life on the river stands in stark contrast to the charming and relaxed village life, where locals often make their living with specialized handicrafts.
Serenity Cruise
Siem Reap – Phnom Penh or vice versa (3* or 4 nights)
This cruise provides insights into some still widely unknown regions of this amazing country. (* downstream only)
The best of rural Cambodia plus an in depth historical insight of Phnom Penh is offered with this 4-Night itinerary named "Serenity Cruise". See the unseen, discover ancient pre-Angkorian temples, relish the cordial smiles of the local people, be fascinated by the arts and crafts and immerse yourself in the astonishing Tonle's riverine landscapes and eco-system.
Inclusions
Accommodation; daily (group) shore-excursions & entrance fees; sightseeing and transfers during the cruise; transfers from/to Heritage Line's meeting point to/from the ship (please read details in the embarkation guide); English speaking tour guiding on-and offshore; entertainment/activities during the cruise as mentioned in the program; meals as mentioned in the program; welcome drink, brewed coffee, tea and mineral water; complimentary beverage package; passenger liability insurance; internet on the ship (subject to cellular network signal); complimentary usage of ship facilities (exclusive of spa treatments); river pilots; fuel; taxes.
Exclusions
Crew and guide gratuities; visa fees; private transfers; personal expenses; other beverages than those stated under inclusions; medical services; spa treatments; port and anchorage fees; all other services or items not listed under inclusions.
Terms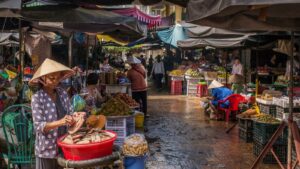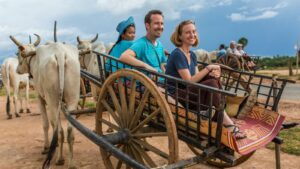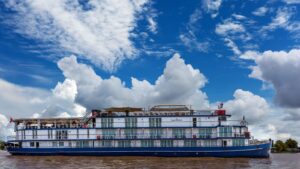 Travel Enquiry